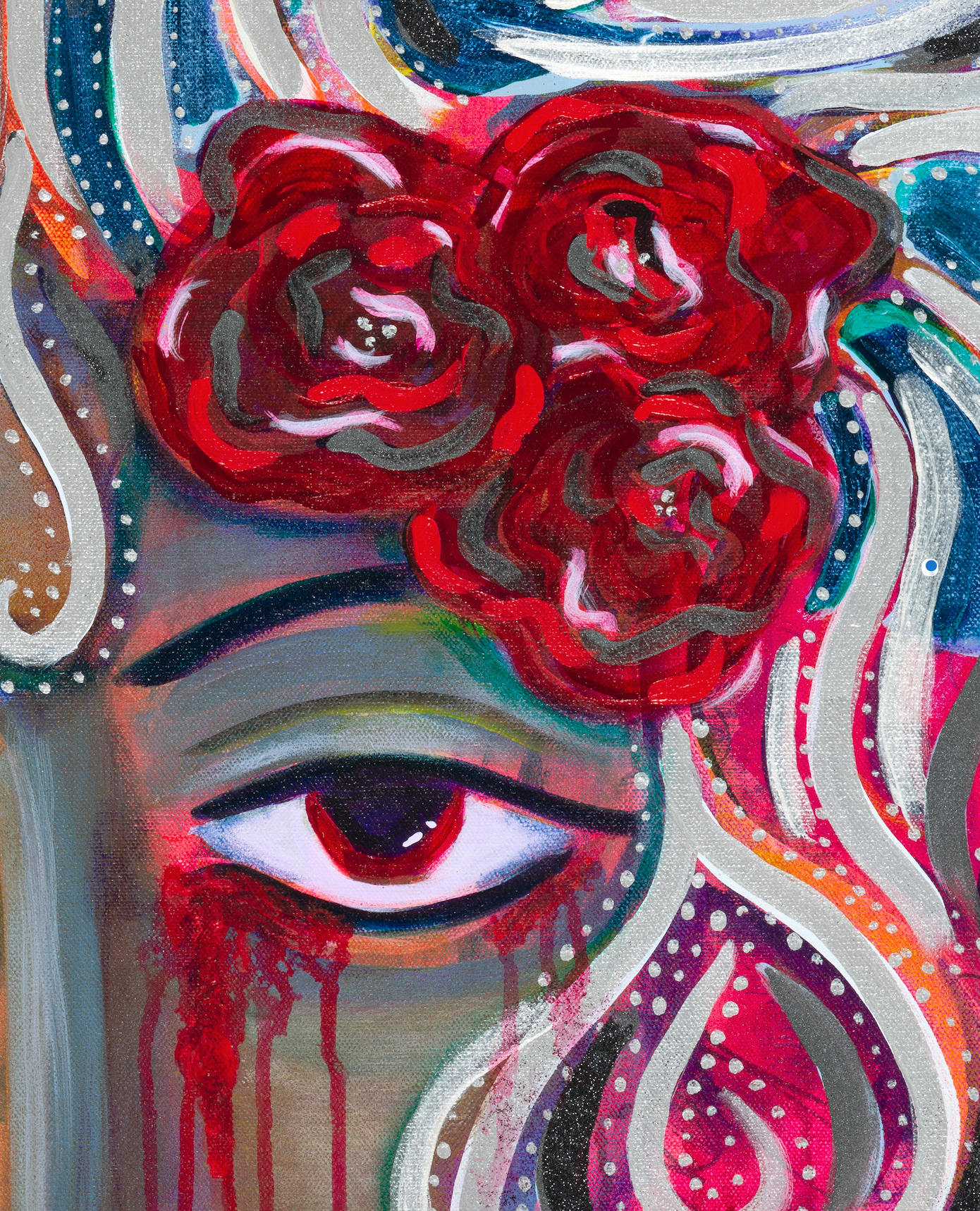 Kaali Maa
Om Klim Kaalikayei Namaha
Om and Salutations to She who is known as Kaali.
This painting was completed during the course of a Kali Sadhana. 
Kali is The Divine Mother of Transformation. She is The power of destruction of negative ego in the self and, upon occasion, in others. She protects the pious.
I created this painting as part of my Sadhana with the mantra and was guided on the canvas by my meditations with her.
May she guide and bless your transition to your Highest Self.
2019
Acrylic/Mixed media
30" x 40"
Please note that shipping costs for canvas paintings are determined by destination, and are paid separately. A shipping invoice will be sent after purchase of the painting is complete. Please contact me using the contact form if you'd like an estimate of shipping costs. Include your shipping address and which painting you're interested in purchasing in the body of the message.